30th of October
Dear Community of MT-ITS Conference Series,
I am happy to share with you the link to our IEEE Xplore proceedings. They were published online 28 Oct and are available here:
https://ieeexplore.ieee.org/xpl/conhome/8882116/proceeding
Sorry for the delay, we did our best to deliver it as soon as possible.
Indexing in databases is independent, yet we are positive that soon they will spread through web and will gain visibility (like previous editions).
Thanks again for having you in Krakow in July and let me share with you the decision made by steering committee on the future edition:

Dear Community of MT-ITS Conference Series,
The voting period has come to an end, and we have a clear winner.
It is my pleasure to announce that the 7th edition will be organised by TU Munich in Heraklion - Crete, Greece!
We look forward to seeing you all in 2021 more information will follow soon.

Best regards,
Francesco Viti

Rafał Kucharski
MT-ITS 2019 Chair
11th of June
Future of MT-ITS
Dear participants, friends and supporters of MT-ITS,

since 2009 we have established a strong community meeting biannually to present our contributions in the narrow yet timely and interesting field of Models and Technologies for Intelligent Transportation Systems. MT-ITS has become a unique event where academia and practice meet and exchange ideas and results. Many of us have contributed to all its 6 past editions and has attended many if not all the editions.
We are sure there is future for this conferences and we are mature enough to formalize it and to guarantee maintaining its quality standards and its existence.
For this reason, we are creating a Steering Committee that will be in charge of organising, disseminating information and results, organising the reviewing process and define the main developments and the long term evolution of MT-ITS.
This committee is open for all already contributing to MT-ITS or willing to contribute in the future, especially in hosting the event in the next editions.
By the end of July we will launch the committee and announce the MT-ITS 2021 location and organising institution.

Francesco Viti, Rafał Kucharski, Guido Gentile
---
7th of June
photo Piotr Wilczek
6th of June
photo Jan Zych
photo Tomek Smarzyński
photo Rafał Kucharski
photo Agnieszka Sztark-Wilczek
---
REMINDER!


Please take the gala dinner invitation with you. Thanks
---
---
photo Jan Zych

​
​
​
​
​
​
​
​
​
​
​
​
​
​

​
​
photo Agnieszka Sztark-Wilczek
---
5th of June
Today evening reception starts at 7PM.
Optimal path to Welcome Reception Venue
https://goo.gl/maps/9R1ZzVTDj3mwyeuWA
---
4th of June
Internet Acces
in the Venue
We have eduroam WiFi network in the venue, and also the dedicated Dzialownia network that you can access using
Koh1zewu
password.
---
Call for MT-ITS 2021
.
Next edition of MT-ITS will be organized in two years, if you want to organize this exceptional event, let us know via mail (
rkucharski@pk.edu.pl
). We will vote during Gala Dinner.
---
3rd of June
---
3rd of June
Campus orientation map
---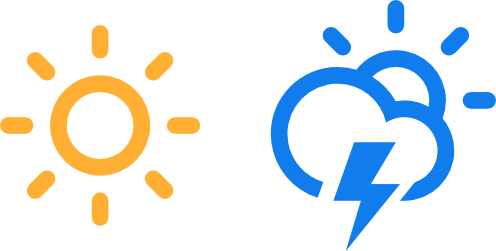 Weather forecast
It is gonna be sunny and warm (27C), it may be stormy and storms may be sudden.
---
1st of June
Instructions for presenting authors,
Presentations (15 minutes max) shall be saved in readable format (.pdf, .ppt, .pptx) and uploaded in the conference room before the presentation.
In each room there is a PC computer with internet connection. There will be microphone and slide changer in the room. Make sure to upload and test your presentation before the session. If you need to use your own laptop, please contact reception before the session starts.
Chairmans, please make sure all authors are present and uploaded their files before the session starts.
---
29th of May
Dear Participants of the MT-ITS 2019,
We are looking forward to host you soon in Kraków for MT-ITS Conference 2019.
Below we list practical information for participants:
The Venue is on the main Campus of Cracow University of Technology (ul. Warszawska 24) by the railway station and 10-minute walk to the Old Town and Main Market Square. The conference will take place in the "Działownia" Building, https://goo.gl/maps/muiLQcmfDiuxr7CfA
We will include orientation map on the website before the conference with "Działownia" and all other conference places (Evening Events).
Registration will be opened day before the conference (4th June) 4-6 pm and on 5th from 8am.
We kindly ask all authors who have not submitted the final versions of the papers yet to send them together with the transfer of copyrights. Only properly sent papers will be published by IEEE (please follow the guidelines on www.mt-its2019.pk.edu.pl/submission ), if you are not willing to publish your paper, let us know.
Final version of the programme is available online, please make sure for the typos for which we apologize: https://mt-its2019.pk.edu.pl/program
We made book of abstracts with full authors list and abstract (as it was submitted for the review): https://mt-its2019.pk.edu.pl/abstract .
Make sure to upload and test your presentation before the session. Technical staff will be there to assist. The IT in the venue is quite complicated, so make sure the presentation is up and running before the session.
Presentations are scheduled for 15 minutes and 5 minutes for discussion. Please try to keep in time. To allow us switch between the sessions please try to meet the scheduled time of your slot.
Typically the last author is the session chair, responsible for keeping up to the schedule (15 minutes presentation and 5 minutes for discussion) and chairing the discussion. You may want contact with chair of your session before to make sure he introduces you well. If you do not feel like chairing the session, let us know.
Papers will be published in IEEE Xplore after conference, now you can see the book of abstracts (attached) to learn more about papers.
First day evening event is within a walking distance (Barbakan https://goo.gl/maps/XcxASPPwduBjWRPW9 ) after the welcome reception we will invite you for the City Walk around the Old Town. Second day Gala Dinner will take place in Museum of Municipal Engineering (https://goo.gl/maps/pdGywsks7WX4ghFJ9).
If you need urgent assistance during conference please call us +48 501 694 896 (Rafał) +48 601 428 400 (Piotr) or via e-mail: mt-its@pk.edu.pl
This list will on our website and updated, also during the conference in case of emergencies.
During the gala dinner we will vote on the host for 7th edition of MT-ITS in 2021. Candidates are invited to submit their candidatures via mail to rkucharski@pk.edu.pl before the conference.
getting there from Airport: Train is the most convenient (<20min, 10PLN) and it will take you to the main station 5 minute walk from the venue. Yet due to extensive railworks, some replacement buses may be introduced - in this case avoid the replacement bus (which is typically awful and awfully slow). At the arrivals you have real-time screen with PT departures. Public bus is not bad, but it takes significantly longer. Uber/Bolt work fine and shall reduce the taxi costs from 70PLN to 30PLN (1EUR = 4.3PLN).
getting around: conference is in walkable distance from most of touristic and hotel spots. Otherwise you can use very efficient Public Transport, without google transit we have way better and local PT planner that will help you to get around: krakow.jakdojade.pl . City bikes are spread around with not that hard registration on https://wavelo.pl , nice opoortunity to get around, also some e-scooters are there for risk-seekers. Avoid pricey city-tours, we will take you on the night walk after the welcome reception on first day.
Please follow the updates on the conference website and on the
FB
and
iN
profiles.
See you in Cracow
Conference Office
Grupa A05
---
21th of May
The Book of Abstract is already available here
---
6th of May
Dear MT-ITS 2019 conference participants and their friends,
Less than a month to the conference date and we are waiting for you with a program full of papers, lectures, panels and events.
The conference program is available on the conference website, please make sure that your approved paper is in the program and you will manage to present it in the scheduled time.
All authors who have not yet submitted their full paper and copyright are asked to do so (following the guidelines on the site
www.mt-its2019.pk.edu.pl/submission
)
The Early Stage Research session will be held on Thursday parallel to Podium sessions, detailed program for Early Stage Session will be announced later.
We ask all participants to take advantage of accommodation and tours available in the registration form - registered participants and those willing to use the reservation, please contact directly the conference office
a05@a05.pl
.
Please book your well in advance hotels since this is high season in Kraków.
We decided to extend the reduced conference fee until 12th May - we encourage all not yet registered, especially co-authors to register and participate in the conference. We would like to remind you that only a fully paid fee gives you the opportunity to participate in the conference and publish the paper in IEEE. Keep in mind that IEEE Xplore allows to publish only presented papers.
Additional information can be found on the conference website - please join there the conference community and like profiles on
FB
and
iN
---
16th of April: Worldcloud of paper keywords and titles on the conference and linkage between them.
(credit Francesco Corman)
11th of April: Organizational information for participants and authors:
The submission form will be active from 12 noon -
16th April.
The deadline for sending full papers is extended until -
31st May.
Full papers must be checked personally by the author in eXpress before uploading, all authors who wants their papers to be published in IEEE Xplore must transfer the copyright in electronic form to IEEE. After sending the final versions, all papers will also be checked using the anti-plagiarism system.
Details of these procedures will be placed in the submission form - available from 16th April.

We remind you that the papers will be published in IEEE Xplore only after receiving the full payment of the registration fee; the registration fee includes the right to publish one paper only, for each subsequent paper a fee of 100€ must be paid. Papers that will not be presented cannot be published.
Selected authors whose papers have not been qualified or authors of selected papers were invited to take part
in a special Early Stage Research Session.
Authors willing to participate in Early Stage Research Session are asked to send the title and abstract by the end of May via email to mt-its@pk.edu.pl .
Presentations for this session need to be send for revision to the same address by 31st May.

Due to the high tourist season in June, we encourage all participants to make hotel reservations in advance; participants who would like to use the hotels offered by the conference office and did not include it in their registration form, are asked to contact the conference office: a05@a05.pl as soon as possible, there is still a number of rooms available in a favorable location. We also still have places for tourist trips.

Everyone interested in ITS is invited to register and participate in the conference - preferential share prices are valid until the end of April, the deadline for registration is 20th May.

Please do encourage your colleagues to participate in the conference, in addition to the interesting substantive program (over 100 papers, invited speakers, interesting panels) there is an accompanying program waiting for you:
welcome reception in the Barbakan (historical building - part of the defense system of Krakow) and gala dinner in a unique, 19th century tram depot, on the site of the municipal engineering museum, free guided walking tours from conference to evening venues.

Please visit our profiles on FB and iN - lets create a conference ITS community, exchange views, information.
---
5th of April
Dear Authors of MT-ITS papers,
For administrative reasons, guidelines for the final submission will be available after April 10
th
, and the deadline for submission of final work will be extended.
Regards
Conference Chair
Rafal Kucharski
---
3 rd of April
Conference Organizers are pleased to announce that the selection process of submitted abstracts for MT-ITS 2019 conference is finalized.
During the Conference on the 5-7th June in Krakow, you will have an opportunity to listen to selected presentations (over 100), referring to actual and important ITS issues of 2019. We will host industry-recognized guest speakers, labs and prestigious universities. You can also expect new start-ups and highly contributive researchers.
6th edition continues the tradition of the previous ones. Several sessions from Napoli 2017 will be continued in Kraków 2019. Several early stage research projects presented in Napoli are now mature and will be presented in Kraków as well.
The traditional scope of ITS expands its horizons. Therefore Conference organizers are pleased to present this year topics running through MT-ITS 2019 event:
- technical, hardware problems;
- organizational conceptual papers;
- methodological, theoretical advancements;
- traffic control;
- data collection, analysis and machine learning;
- connected autonomous vehicles;
- automated vehicles;
- V2X, V2I;
- electromobility and ecological impact;
- mobility as a service (MaaS);
- ITS in transit, cycling and other non-motorized modes and their integration.
The full conference program, covering details of sessions, presentations, workshops and networking events, will be available soon.
NOTE!
Please book your hotels in advance due to the high season during the conference in June.
---
30th of March
The Mayor of the City of Krakow Jacek Majchrowski granted his honorary patronage to the conference.
City of Kraków organizes the special session:
"
Lessons learnt while implementing Intelligent Transportation Systems - success and fail stories
" where we invite for panel discussions people behind biggest implementations of Polish ITS (including Kraków and Warsaw) and solution providers (our sponsors of PTV and Aimsun) with an open invitation for other participants from research, business and administration.
In Kraków we will host you at the Cracow University Campus (Działownia Building, ul. Warszawska 24)
Evening venues will be held in Barbakan at the Kraków Old Town and in the Urban Engineering Museum.
We will organize city walking tours between sessions and dinners.
25th of March
The conference was qualified by the Commission at the Polish Academy of Arts and Sciences to the program Krakow's Scientific Conferences 2019.
15th of March
Dear Authors of MT-ITS submissions,
Due to big number of received papers and their high quality, the scientific Committee needs more time to decide on qualifying your papers. We are hoping to be ready with decisions (hopefully positive)
by 22nd March
.
Regards
Conference Chair
Rafal Kucharski
23 rd January, 2019
Dear Authors,
Due to several requests for extension, and in view of the end-of-year period, the submission deadline for the 6th MT-ITS Conference has been extended to

February 15, 2019
.
This will allow some extra time for authors to finish up papers that they are working on.
We are pleased to announce that the organizers of the conference received almost 150 proposals of papers, prepared by over 350 authors from 29 countries (including Italy, Poland, Germany, the Netherlands, USA, Great Britain, Greece, Luxembourg, Turkey, France, Chile and others).
From 20 main topics of the conference, the most popular are:
ITS-oriented traffic planning, Real-time traffic control, Model Calibration, Simulation and tools for ITS, Case studies and assessment of ITS applications, Demand modeling and travel behaviors under ITS, ITS and Smart Cities, Automated and intelligent Vehicles.
Emerging hot topics like Connected Autonomous Vehicles and Mobility as a Service received number of strong contributions.
The companies like PTV Group and Siemens Mobility have announced their participation in the conference as sponsors.
The conference participants will be able to take advantage of an interesting accompanying program (welcome reception and gala dinner) and take part in several tourist trips to the attractions of Krakow and the surrounding area: visiting the oldest Salt Mine in Wieliczka and the Museum in Auschwitz.
---
We would like to remind you full paper submission procedure:
· the organizers inform that due to many requests from authors, they extend the deadline for sending full versions of papers to February 15, 2019
· before you can submit your full paper you needs to register (at least one person per paper)
https://mt-its2019.syskonf.pl/registration
· after registration, you will receive an email with data confirmation and "regID", which is necessary to send your full paper
https://mt-its2019.syskonf.pl/Submissions
(please prepare manuscript in doc. or pdf. file - max 10 MB, in line with IEEE template at
https://www.ieee.org/conferences/publishing/templates.html
)
· the information about acceptance of paper will be sent to the authors on the 15 March 2019.
· obviously payment for the authors is required max 14 days after paper acceptance
· the final paper submission through IEEE Xplore within 15 April
If you have any questions, please contact us
Conference Office